Our Story
Laura is the founder of Pearl Venus. When she was young, her dream was to become an architect. Her excellent painting skills and good knowledge of geometry contributed to her unique aesthetic vision of structural beauty. After graduation, Laura began her career in MarTech, but the pursuit of geometric beauty never ended. Her obsession with gems continued along with her private equity career, during which time she qualified for the Gemological Institute of America (GIA).
Architecture is the art of structure, and jewelry is miniature architecture. Many gorgeous jewelry designs are inspired by architecture, so Laura created Pearl Venus, combining the art of architecture and jewelry for modern women, especially the new generation of pearl lovers.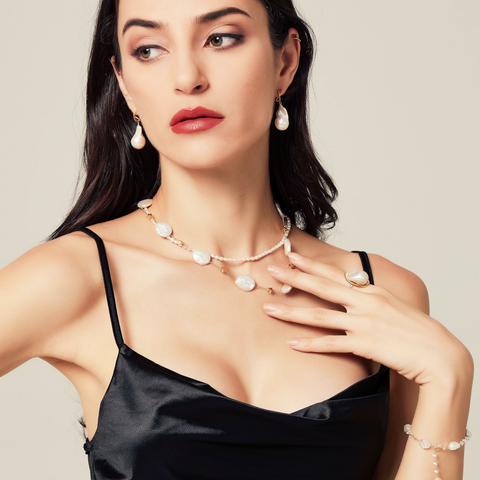 As more and more people start to appreciate the charm of pearls, it has been recognized as the queen of the jewelry industry. From mixing and matching pop elements, to retro style baroque pearls, each has their own unique style. Organic jewelry -- pearls -- have recently enjoyed a Renaissance. It is no longer the prerogative of the royal family, no longer just a time-honored name of mothers, once again standing on the center of the pop stage.

To a high standard of craftsmanship and materials, we choose fresh water pearls which have passed the certification and reached AAA level or above.