About Pearl Venus

Treasure from Nature
Mythology to the legend, goddess Venus was born from seashell, and the water drops turned into pearls while she was born. Born in the wombs of shells and polished by mother nature herself, pearls are regarded as gifts from the gods . They are natural beauties beyond imagination. Due to the the fate of pearl and the planet Venus, we gave our brand the name - PEARL VENUS .
There is a major difference between pearls and other well-known gems stones. While others form as minerals underground, pearls have organic origins.
Pearls are gems but not stones, they are living jewelry.
Values
Inspired by nature, we feel obliged to do something good to nature in return.
By making some positive and significant changes in traditional jewelry industry, we are giving customers direct access to manufacturer, hence cutting down the unnecessary mark-up.
Trying to find a balance between cost and quality, we directly source AAA+ freshwater pearls with outstanding craftsmanship. We uphold the belief that high quality Pearl jewelry shouldn't just be for a limited group of people, and we are dedicated to provide customers with high quality pearl jewelries at a fair price.
We aim to make a big difference by creating values for customers.
Our freshwater pearls are 100% genuine!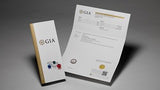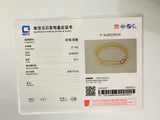 If the customer needs a pearl certificate, we can send the pearl to an authoritative testing agency for jewelry certification based on the origin of the pearl for an additional charge.
Vision and mission
Pearls - The Only Sustainable Gems.
We don't just sell jewelry. we're on a mission to bring a little bit of magic to the world. The planet, our motherland, sharing the most abundant natural resources and glamorous beauties with us, deserves our 100% reward.
Water means more than resources, it's the source of life.
We are dedicated to environmental protection, especially water resource.
In order to achieve our aspiration, we build a 4E principle, and honor our commitments.
All pearl oysters need clean, pollution-free water at the correct temperature, in which to live and grow. This means that pearl farmers go the extra mile to protect the environment around them. Most of them own not only their pearl farm, but also the surrounding land, so they can ensure that pollutants do not contaminate the farm waters. Where dynamite or cyanide fishing are still common, farmers will launch armed patrol boats to stop these toxic and harmful practises. Their efforts create areas of incredible natural beauty and biodiversity.
Every penny counts
Water is key in a landscape's capacity to harbor life. Not only pearls. but also you and me.
Our mission is just beyond making profits, we are making efforts to a better planet.
Each purchase contributes to water protection. you will see your purchase goes towards sustainable solution, education and awareness.
Together, we spare no effort to ensure sustainable access to safe water, sanitation and hygiene for the most vulnerable communities through innovative partnerships
It's interesting to buy our products, you can get a piece of fashion jewelry as well as a participation in vulnerable campaigns. We will donate a fixed proportion of our revenue to environmental foundations and NGO.
We hope to make a big difference by taking small steps every day. Dedicated to making a better place, we are on our way!